HEY THERE! I'M KIRSTIE 🖐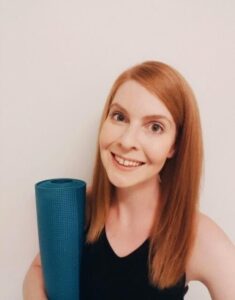 I'm a qualified nutritionist, foodie and recipe developer from sunny Brisbane, Australia. I help busy women to simplify their eating and nutrition and ditch the all or nothing mindset that's holding you back from reaching your goals.
I've been there too girl, it's hard to know what to do when there is so much confusing information out there. I'm here to help you build healthier habits and teach you my holistic and realistic approach to eating so you can live your best life. NO calorie counting and NO restricting or obsessing. YES! My recipes are quick and easy and just use real food – no fancy "superfoods" you can't pronounce just damn delicious food that's healthy too!
It's time to ditch the confusing diets that don't work and tune in and listen to YOUR own body. You CAN live a healthier life and still eat delicious food. You CAN eat pasta… You CAN eat chocolate! When you give up dieting and simplify your eating habits life is so much more beautiful.